Kira Kira
Kira Kira is Kristín Björk Kristjánsdóttir, a composer and audio/visual prankster from Iceland. As a founding member of Kitchen Motors, a mischievous label and collective based on experiments in electronic music and arts, she continually breaks boundaries between forms and genres through a repertoire that includes compositions for theatre, film, dance and art installations – as well as playful multi-disciplinary productions that exceed her work as merely a composer. Kira Kira sprang from this collective in 1999 and to this day works with Kitchen Motors' ethos at heart -a spirit of playfulness, exploring the relationship between experimental music and visual arts, collaborating with various artists.
At first Kira Kira played solo but since year 2008 she has recorded and played with a wide range of musicians, mostly trumpet player Eiríkur Orri Ólafsson, Finnish percussionist Samuli Kosminen, contrabass wizard Borgar Magnason and artist Alex Somers as well as guitarists Hilmar Jensson and Pétur Hallgrímsson.
Her first feature film as director and screenwriter, Grandma Lo-fi – The Basement Tapes of Sigridur Nielsdottir is just out and has been celebrated in New York's Museum of Modern Art; MoMA, CPH Dox, SXSW and a plethora of other festivals around the world.
She has released 3 albums, Skotta, Our Map to The Monster Olympics and Feathermagnetik which came out on Morr Music's Sound of a Handshake moniker in 2012 and on Afterhours in Japan.
Kira Kira / Performed "Call It Mystery" at two:solstice
Eiríkur Orri Ólafsson
Eiríkur Orri Ólafsson is a trumpet player, improviser, composer and arranger from Reykjavík, Iceland.
Active in the Icelandic alternative music scene since the tail end of the nineties, Eiríkur has recorded and toured the world over with an impressive roster of Icelandic bands, including múm, Sigur Rós, Seabear, Benni Hemm Hemm, Kira Kira and Stórsveit Nix Noltes. Eiríkur also plays jazz and improvised music. He has performed with artists such as Jessica Sligter, The European Youth Jazz Orchestra, Jóel Pálsson, Andreas Pichler, Viljam Nybacka, Hilmar Jensson, Onno Govaert, Jasper Stadhouders, Jacob Wick, The Kilimanjaro Darkjazz Ensemble, Knalpot and others. He has arranged strings and brass for Sigur Rós, múm, Sin Fang, Kira Kira and President Bongo. His arrangements of múm songs have been performed by the Dutch Radio Chamber Orchestra and Sinfonietta Cracovia. He has also made music for dance performances and art installations. He is currently based in Reykjavík, Iceland.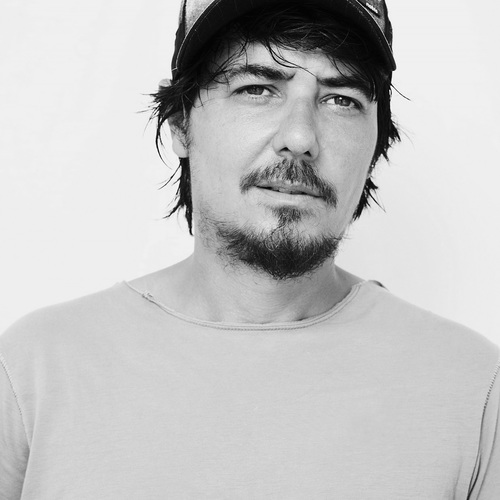 Amon Tobin
Brazilian-born Amon Tobin first emerged between 1994-1995 with a string of 12" singles on the small London-based record label 9Bar Records. The album that followed, Adventures In Foam, paved the way for a whole generation of electronic productions and prompted his signing to the prodigious Ninja Tune in 1996. He has since gone on to record seven critically- acclaimed albums under his own name on Ninja that have since helped define the label as a force in musical innovation and diversity. In addition, Amon has produced a small number of radically diverse original scores ranging from George Palfi's cult cinema oddity Taxidermia to Tom Clancy's video game blockbuster Splinter Cell: Chaos Theory.
The depth and scope of Amon Tobin's work have had a far-reaching influence. From the Kronos Quartet to Diplo he has garnered respect amongst artists both within and outside electronic music. Amon has established a reputation for musical ingenuity that is unconfined by genre and over a fifteen-year-long career remains among one of the most visionary electronic artists of a generation.
The 2007 album Foley Room explored the role of found sound in modern day music. Documented on film, the process of recording minute insects to lions, wolves, engines and foley performances culminated in a much- lauded performance at the birthplace of musique concrete, the GRM Theatre in Paris. More recently, the famed London Metropolitan Orchestra performed selected works from a cross-section of his musical repertoire at the Royal Albert Hall.
An Acronym for "Invented Sound Applied to Music", ISAM was an experiment in synthesizing field recordings and transforming them into new physically playable instruments to create unique sound palettes. From Amon's own voice gender-modified to the sound a of a creaking chair mutated into a string ensemble, ISAM directs an academic approach in audio manipulation to a purely emotional musical context. This contrast is central to the album and represents a pivotal moment in Amon's personal musical development. Sound design techniques previously used in film, as pioneered by the likes of Ben Burt (Star Wars, Wall-E) were utilized along side new ones Amon developed specifically for ISAM and applied in an unprecedented approach to music production.
The specific nature of the album demanded new thinking in terms of how to present it live and this in turn lead to an entirely new kind of music performance. ISAM Live is a hybrid of interactive cinema and a concert experience in which sound determines a narrative. Much like the album, the live show adapted existing and emerging technologies to new contexts. Projection mapping, which had up to then been largely the domain of static mostly corporate visual showcases, was configured for the first time to narrate the musical performance of an entire album. A giant cubic structure was built housing a control booth from which Amon could perform while providing an intricate canvas on to which a story was told as an audio reactive, three dimensional visual interpretation of the music being played.
ISAM Live reshaped audience's expectations of electronic music concerts for years to come selling out the worlds most prestigious venues. From the Sydney Opera House to the Olympia in Paris to the London Hammersmith and LA's Greek Theater ISAM Live received universal acclaim as a landmark in audio visual performance.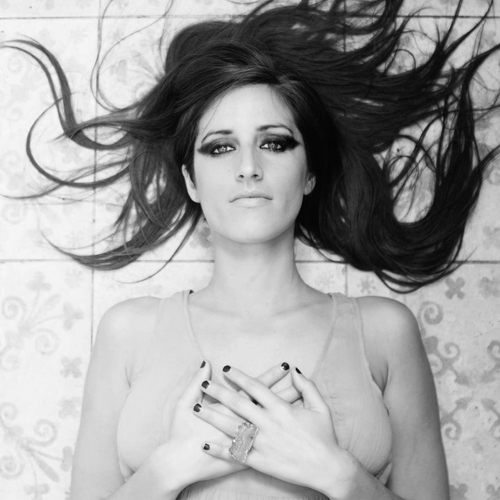 Ryat
Ever evolving in music and art, RYAT, comes from the land of meditative avant jazz improvisations, classical analyzing, hip hop sampling culture, electronic beat making, sound processing, multi-medium performance and visual experimentation. Currently, residing in LA, RYAT is composing for film, dance, and produces conceptual albums. Commissioned by organizations like Annenberg for PIFA festival and collaborating with groups like Nadastrom, jazz artists like Taylor McFerrin, King Britt, Cinematic Orchestra and Mark Guiliana, and visual artists like Steve Teeps. RYAT enjoys working with many different kinds of artists in all mediums to create futuristic sound and visual experiences.
For 2015, RYAT will be debuting the first piece from her working Orchestral and Beat album, entitled "Pando," with The Echo Society Orchestra Film composers event March 12th. RYAT will also be debuting a new Interdisciplinary performance for her live show entitled "Alt Mode" at Summerstage August 19th, 2015 in Central Park in NY. "Alt Mode" is a Mixed Media Modern Dance piece in collaboration with Director and Choreographer, Kate Watson-Wallace that contains live music, 3d mapping, interactive technology and music members of the Fresh Cut Orchestra.
RYAT has performed all over Europe, Japan, the United States and Canada, sharing stages with artists Amon Tobin, Flying Lotus, Thom Yorke (with Modeselektar). She has been featured at Gilles Peterson Worldwide Showcase in Japan, Coachella, SXSW and venues such as Brooklyn Hall of Music, The Echoplex, Fringe Arts Philadelphia, University of California, Temple University. RYAT's compositions have been performed by London Contemporary Choir, Echo Society Chamber Orchestra and she is currently scoring a short film about women Graffiti artist in Afghanistan.
Mica Levi
Mica Levi (also known as "Micachu") was born outside of London to a record collector and professional Cellist in a household where music was not just a hobby, but a starting point for everything. Mica was playing violin as soon as she was old enough to hold one. She was classically trained at the Purcell School on a scholarship from the Music and Ballet Scheme, then went on to win another scholarship to study composition at the Guildhall School of music where she met 'the Shapes' (of eventual band 'Micachu and the Shapes') Raisa Khan and Marc Pell. Largely on a laptop in Mica's bedroom Micachu and the Shapes made their critically acclaimed debut album 'Jewellery' (Rough Trade, 2009). Using unorthodox, handmade instruments the group collaborated with The London Sinfonietta (one of the world's leading contemporary orchestras), the group release the album 'Chopped & Screwed' (Rough Trade, 2011), recorded live in front of an audience at King's Place. In 2012, the band released their second studio album 'Never' (Rough Trade) which was fully recorded and produced by the band themselves at Pell's handmade studio. Renowned for recording with unconventional, often household or handmade instruments such as hoovers, decks of cards and bowed CD racks, on 'Never' the group built upon this resourceful creativity by visually accompanying the album with self-directed and produced music videos for every track.
Mica is an artist in residence at London's Southbank Centre, the youngest individual musician to have ever been granted this unique role.
Mica composed the soundtrack to Under the Skin, a film directed by Jonathan Glazer and starring Scarlett Johansson, scheduled for release spring 2014. The film is based upon the eponymous novel by Michel Faber. Mica was nominated for a British Independent Film Award for her music in Under The Skin in the Best Technical Achievement category, and the soundtrack continues to get praise from multiple sources.
Justin Boreta
A member of The Glitch Mob, as well as projects Nasty Ways and Slidecamp.
Matt Davis
Matt Davis is a producer, programmer, & artist whose passion for music continuously leads him to discover new ways of interacting with performance & production technology. In addition to inventing show control solutions for live music, Matt has spent years cultivating interactive platforms for all kinds of experiential environments.
A musician since childhood, he graduated from the University of Virginia with a BA in Economics, then went on to study Music Production & Programming at the Berklee College of Music. Among other things, he's programmed & run Ableton Live touring rigs for Drake, The Glitch Mob, Banks, and Frank Ocean, has written custom a/v control software for Bassnectar, & done systems design for 30 Seconds to Mars, STS9, Porter Robinson, Excision, & others.
Through [namethemachine], his audio-visual project with longtime collaborator Peter Sistrom, Matt furthers his own explorations by seeking to provide fellow creators with the necessary tools for navigating an ever-converging, expanding new media space.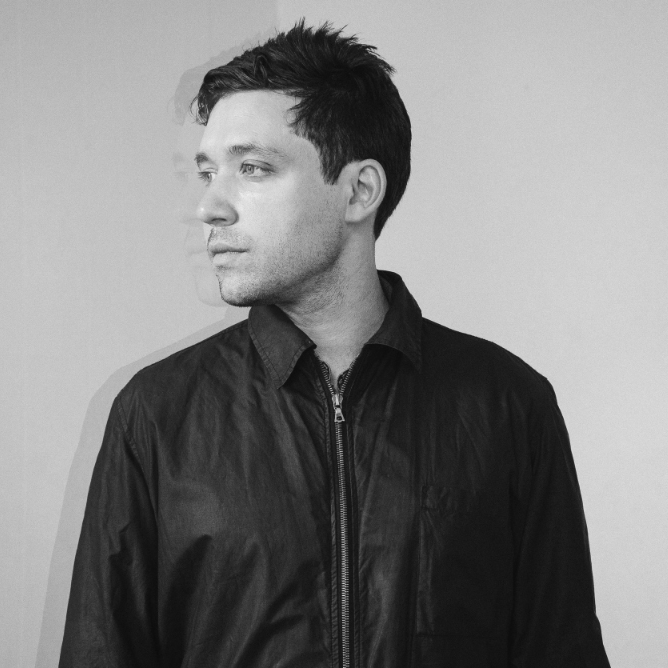 Daniel Wohl
Recent and upcoming projects include Holographic, a full length album commissioned by the Saint Paul Chamber Orchestra / Liquid Music, MASS MoCA, the Baryshinikov Art Center and the Indianapolis Museum of Art. Out on New Amsterdam Records in January 2016 the album is co-produced with Paul Corley (Oneohtrix Point Never, Ben Frost, Tim Hecker) and includes the Bang on a Can All-Stars, Mantra Percussion, Lucky Dragons, and Mivos Quartet among others. Other projects in the works are a new piece for string quartet and electronics commissioned by the German festival Donaueschinger Musiktage for the Calder Quartet; a new work for MOMA Ps1 featuring Caroline Shaw (Roomful of Teeth) and Olga Bell (Dirty Projectors); appearances at the San Francisco Symphony Soundbox series, the Chicago Symphony Orchestra's MusicNOW series; a consortium commission for 20 percussionists; a new piece for the Bang on a Can All-Stars through their People's Commissioning Fund; a score for the surrealist indie film Elixir (a 2015 Berlinale selection); Cycles, a full-length ballet score commissioned by Georgia Tech's Sonic Generator ensemble and the GLO ATL dance company; and a film score for The Color of Time, featuring James Franco, Jessica Chastain and Mila Kunis.
Over the past few years, Daniel has worked with ensembles such as the American Symphony Orchestra, Albany Symphony Orchestra, Indianapolis Symphony, eighth blackbird, Calder Quartet, New York Youth Symphony, So Percussion, Bang on a Can All-Stars and collaborated with artists such as Julia Holter, Laurel Halo, and Son Lux.
Daniel is also co-founder and co-curator of Sound / Source, an electronic and electroacoustic music festival held at MOMA Ps1. Born and raised in Paris, Daniel recently graduated from the Yale School of Music and is a recipient of three ASCAP Morton Gould Young Composers awards, as well as grants from the Barlow Foundation, New Music USA, the Brooklyn Arts Council and the Jerome Foundation. He has been called one of his generation's "imaginative, skillful creators" (New York Times)making work that is "provocative and surprising" (NPR) and"beautiful...original" (Pitchfork).
His music is published by Music Sales /G. Schirmer